The following is North alumna Izzy Levatino's response to our questions about her college decision process, the student life and culture at The University of Delaware, and more.
Levatino graduated from North in 2019. She is a part of The University of Delaware's class of 2023.
I chose to go to UD because of the World Scholars Program! It's a really unique program that allows you to study abroad multiple times during college, including your first semester of freshman year! 
So that being said, for this past fall semester I studied abroad in Madrid, Spain which was a really amazing start to my college career. I've always loved traveling and experiencing different cultures, so I knew that this program was perfect for me, as it allows you to go out and explore while still staying on track with your schoolwork. 
Choosing a college was definitely a stressful time, but I knew that this was an opportunity I simply could not pass up, and one that I'd definitely regret if I didn't take advantage of it. Because I did World Scholars, my first time on the UD campus in Newark was in February. Unfortunately, due to the current circumstances, all of our classes are online for the semester so I'm back home, but in the month that I was there I absolutely loved it!
I'm definitely glad that I chose to go to UD! For me, I really wanted that campus feel and tight-knit community, and UD is perfect for that. It's small enough where you're likely to see someone you know on your way to class, but big enough that you'll meet many new people within the first week of being there.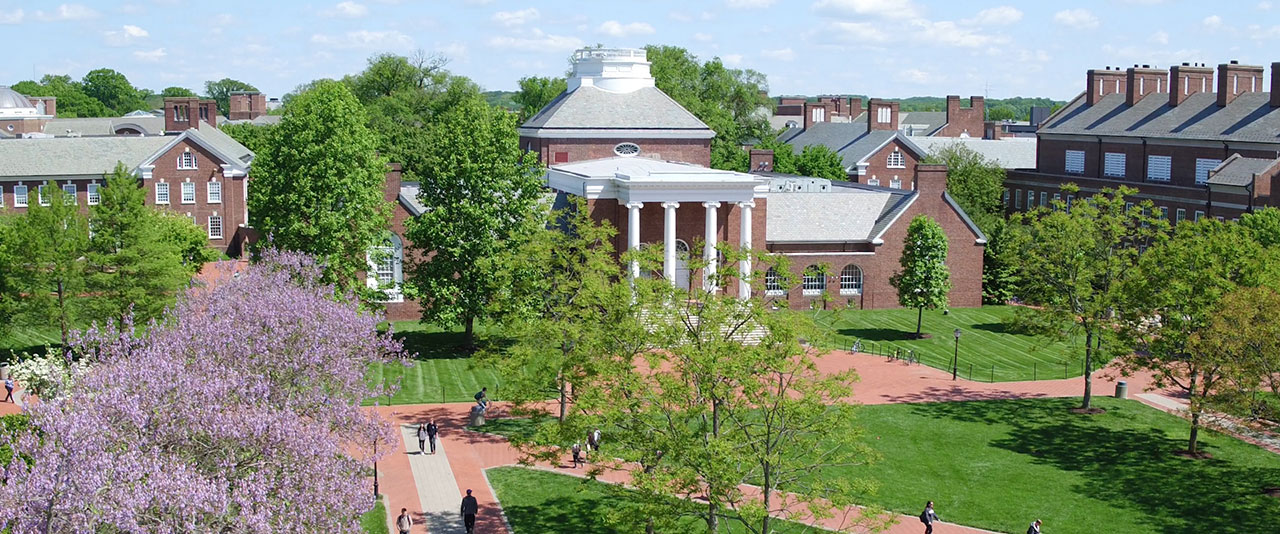 Photo Credit: udel.edu
I definitely got a bit homesick during my time in Madrid and my time at UD. It can be hard to see everyone at home when you're not there, but FaceTime quickly turned into my most used app.
I'd say the thing I miss most about WW-P is seeing my friends every day. I was so comfortable in my routine of going to school and seeing them every day that being separated by many miles and even time differences was a struggle. 
My favorite thing about UD is how much the faculty shows that they care about you. I really think it's important for professors to be connected with their students and from what I have experienced so far, each and every faculty member really wants to see you succeed. Also, as with every college, there are so many inside jokes that the students have with each other at UD that if you go up to anyone and talk about one of them you can keep that conversation going for hours. 
It's really a great place to build relationships and I feel like it is definitely a home away from home. I'd say the hardest part about going to UD is that everyone is always so busy! 
I know it sounds cliché but there are literally a million things to do on campus that it can be a little overwhelming. A lot of people like to joke about whose email sign-off is the longest, meaning who is involved in the most organizations on campus. But college really is what you make it, so I'd rather be super busy than just sitting in my dorm all day. 
Photo Credit: poetsandquantsforundergrads.com
The culture at UD is definitely different than some other schools. It's D1, but not at the level of some schools in the south where everyone attends all the football games. There are so many different people with different interests, and I think it's awesome how supportive everyone is of all the different activities. 
At UD you can easily find at least 5 other people that you share a common interest with, and there you will have 5 new friends to hang out with. Coming in for the Spring semester was a little daunting in that I only knew the 50 people who I went to Madrid with while everyone at UD had somewhat established their friend group. However, to my surprise, the people there were so welcoming and everyone was really interested in my experience. 
Also, UD is 2/3 out of state, which is quite the opposite of what people think of when they hear "state school." However, being an out-of-state student myself, it's really nice that on the weekends there's still stuff to do, and not everyone is going home. The students and staff at UD definitely have a lot of blue hen pride and I really love how much of a family we are.