The following is North alumna Sophia Zhuang's response to our questions about her college decision process, the student life and culture at Yale University, and more.
Zhuang graduated from North in 2019. She is a part of Yale University's class of 2023.
I appreciated how Yale presented the opportunity for me to continue pursuing my interests in varying fields and develop a multifaceted perspective. I wanted to study medicine and healthcare, but I didn't want to just focus on STEM, so I thought that a liberal arts college like Yale would allow me to cultivate a strong humanities foundation. That being said, Yale still had pioneering science faculty and a variety of research opportunities. Also, growing up, I was surrounded by music and art, so I wanted to be at a place like Yale that was home to a prominent arts community. 
Another big part of my decision was fencing. Yale was a school that allowed me to continue the sport at a highly competitive level, while also emphasizing academics.
I love it here! I have always been someone who is busy doing a bunch of different things, and that hasn't changed. I always have work to do and sometimes it can get stressful, but everyone here is as busy if not more busy than I am, so I always have people to work with.
Honestly, I don't get homesick that often, because school is so exciting and there's always something going on to keep me occupied. Also, you spend so much time with your friends in college that you develop deep relationships relatively quickly. 
Photo Credit: admissions.yale.edu
Luckily, if I ever do want to come home, school is only a 2-3 hour train or car ride from WW-P. I miss WW-P's bagels and my family's cooking the most. In fact, I have formed many friendships at school over the lack of good bagels in New Haven. 
Besides food, I definitely miss my high school friends a lot because I basically grew up with them, and they were always at most a 15 minute drive away. However, now, everyone is at different schools and our breaks don't always line up, so we make it a point to text each other and FaceTime whenever we can.
My favorite thing about Yale is the people. I realized that in WW-P, even though people have different opinions, most of us come from somewhat similar backgrounds. At school, everyone is from all over the country and the  world, which means that everyone has different interests and perspectives. 
One of my favorite things to do is grab food with someone I don't know too well, because I learn so much about the other person, and we also discover shared interests. Everyone is involved in everything. Also, we have the cutest mascot—Handsome Dan!
However, the hardest part about attending school is definitely balancing everything. Since there's so much cool stuff going on, it really comes down to time management and efficiency. Everyone's calendar is always filled up, but I think the key to managing stress and being happy is balancing studying, doing extracurricular,spending time with friends, and just relaxing.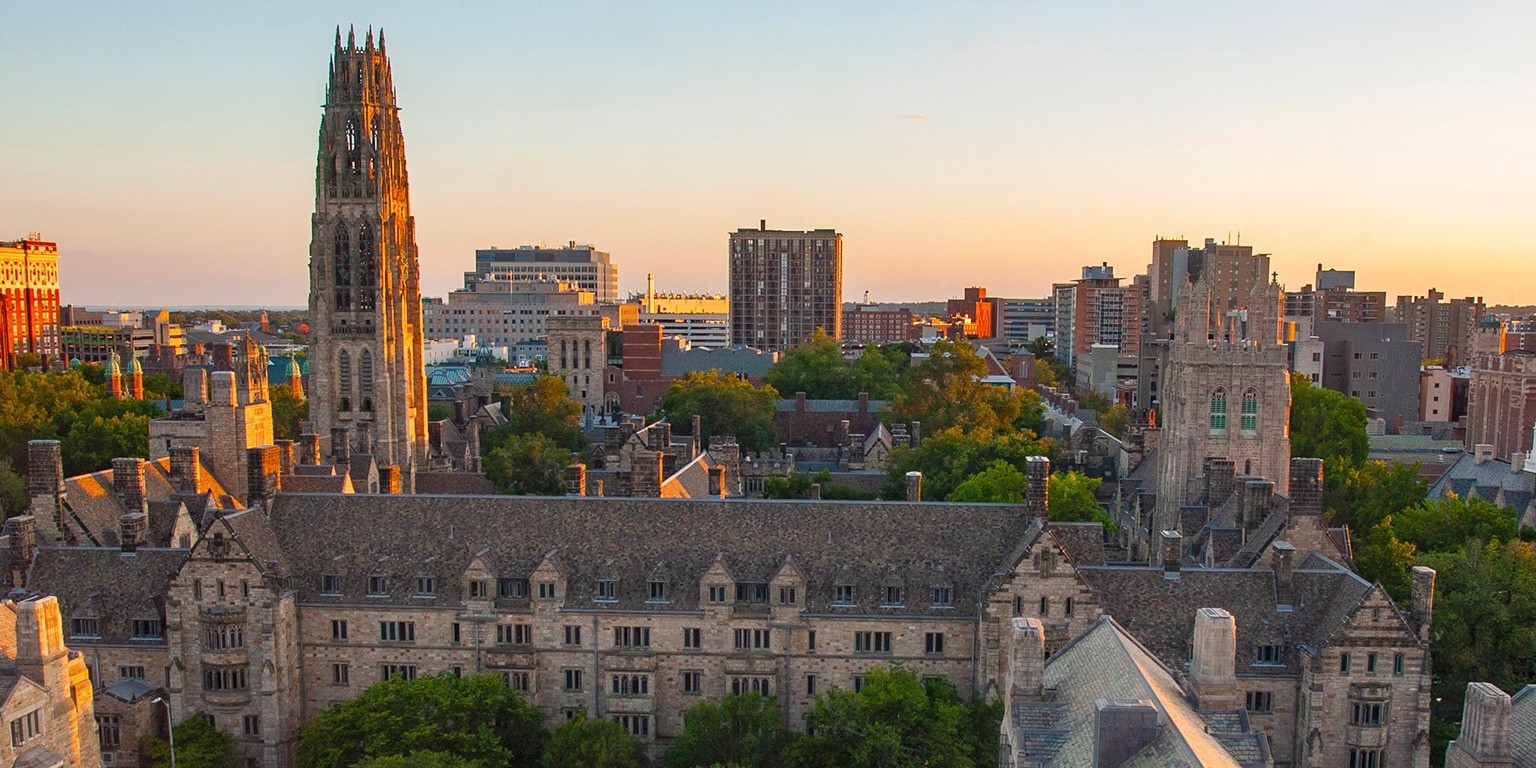 Photo Credit: linkedin.com
I think that Yale has a very inclusive culture. During all of our orientation meetings, when we introduce ourselves, everyone always gives their pronouns in addition to their names and where they're from. There are also a variety of cultural houses, LGBTQ groups, and political groups. 
I think there's a big academic culture and people study a lot, but people are also very collaborative. Everyone is always in the library, but people are always helping each other and we say it's a "collective struggle." At the same time, everyone still likes to have fun and spend time with friends :). 
Yale also has a residential college system that's kind of like Hogwarts' "Houses" but the "sorting" is random. So, you meet people you probably would have never known otherwise and become really close with your residential college community. There's definitely a rivalry among all the colleges, but Berkeley is the best!
I know that the whole college process is extremely stressful, but in retrospect, all of my friends are happy with where they end up. I love Yale, but honestly, if not for a rejection from a different school, I wouldn't have even considered applying. Not getting into my "dream school" gave me the opportunity to consider other places. It's cliché, but I really believe that at the end of the day, the most important thing is not where you end up going but what you make of your experience there.