The following is North alumnus Vansh Bansal's response to our questions about his college decision process, the student life and culture at William & Mary, and more.
Bansal graduated from North in 2015. He is a part of William & Mary's class of 2019.
I valued William & Mary's academic rigor and flexibility to study a variety of topics and fields. Because William & Mary houses all majors beyond business in its College of Arts and Sciences, there's a tremendous amount of opportunity to delve into different fields in small classes taught by a variety of skilled faculty. Natural and social sciences, as well as humanities fields, are some of the strengths of the curriculum, though the school does a great job developing well-rounded thinkers regardless of your major(s). 
Going to a smaller public university (though many mistake William & Mary for being a private institution) is a rare experience, as you have the diversity of a public college with the ability to make strong connections with students and professors alike. 
I'm doing well! I graduated from William & Mary in May and have been working in data science consulting in Washington, D.C. since July. A lot of the job recruiting filters William & Mary students to D.C., which is a great location to live and work in. Plus, many of the students are from the Northern Virginia area, so most of my friends are near me too.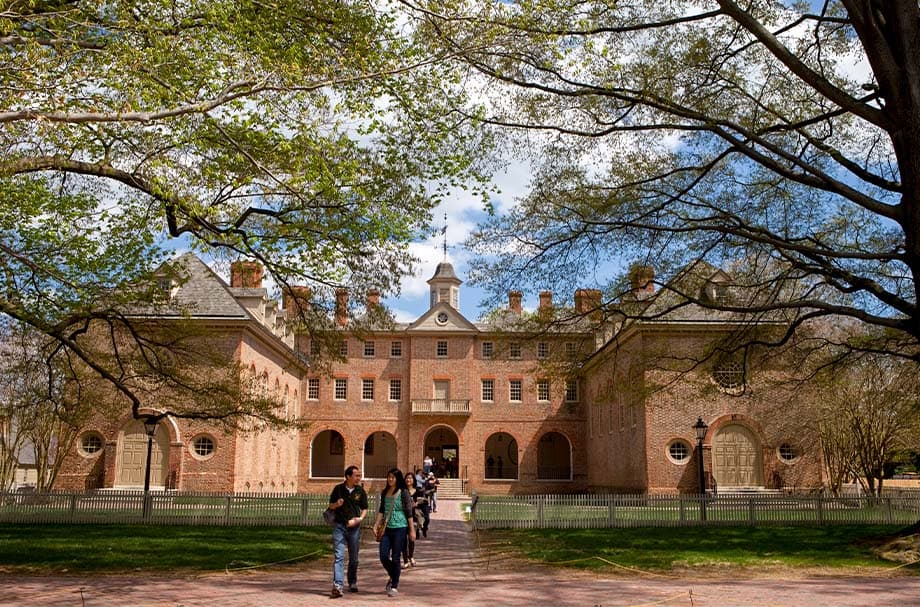 Photo Credit: wm.edu
In August, I'll begin pursuing my doctorate degree in clinical psychology at Virginia Tech, and I'm really excited about what the future holds!
I used to get homesick a lot in the first year, as the commute by train or bus takes about 7 hours with stops and such. After my sophomore year, I moved off-campus and had my car at school, so I was able to drive home some weekends in about five to six hours. Homesickness often came when there was a long gap between breaks, but friends, and activities, and coursework take your mind off it.
As mentioned, the academic rigor, curriculum, and flexibility give students the power to gain a well-rounded education while specializing in things they want to without a selection process or having to "apply" for individual schools (the exception being business). The history and tradition of the school are pretty cool too, and the culture helps build some truly close friendships.
The culture is good overall! It's similar to WW-P in the way that people are academically driven and passionate about doing well in courses. There's a strong community and people are very friendly, albeit often somewhat introverted. Despite being a small school, the breadth of activities and groups helps people find their interests and niches. William & Mary is not an easy experience, but it's one where you'll be challenged to grow a lot while developing intellectually, interpersonally, and personally.